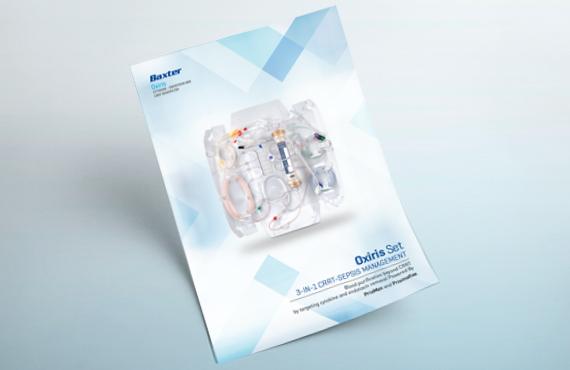 OXIRIS - Blodrening utöver CRRT
Oxiris 3-i-1 är det enda setet som avlägsnar både cytokiner och endotoxiner vilket kan vara ett terapeutiskt mål för intensivvårdspatienter som kräver behandling av sepsis, med eller utan CRRT1-4.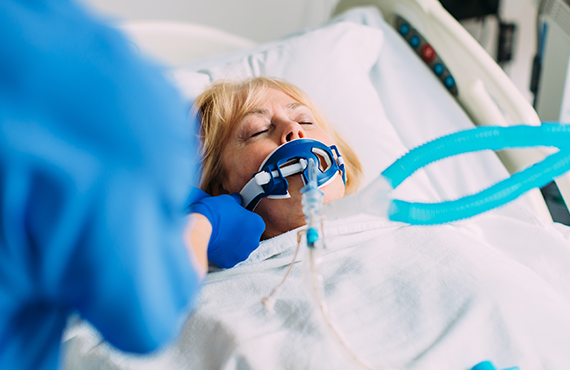 Sepsis - en stor och ökande utmaning för sjukvården5
Sepsis är ett akut medicinskt tillstånd som drabbar miljoner människor varje år. Det uppskattas att andelen patienter med sepsis som läggs in för intensivvård är 10-40%. Sepsis och septisk chock är förenad med hög sjukdomsfrekvens och dödlighet. Dödligheten för intensivvårdspatienter med sepsis är 15-35% medan dödligheten i septisk chock är ~ 40 %7,17,18.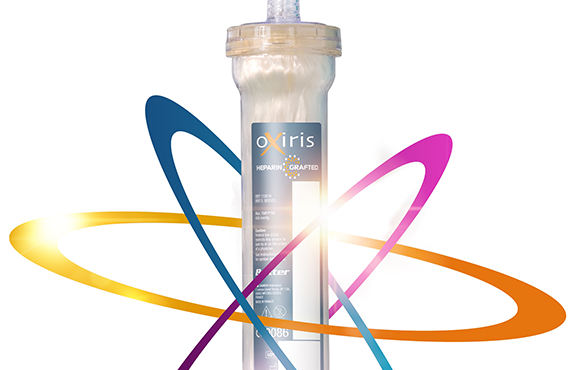 Oxiris - en tilläggsbehandling för hantering av sepsis
Oxiris är det enda filtersetet som uppnår ett betydande avlägsnande av både endotoxiner och cytokiner och samtidigt minskar nivåerna av specifika inflammatoriska mediatorer hos patienter med sepsis och akut njurinsufficiens (AKI) för organstöd och hemodynamisk stabilitet1-3.

For visitors outside Sweden:
Please note that the products in Baxter's product catalog are licensed in Sweden and are intended for the Swedish market. If you are a healthcare professional from outside of Sweden there can be other products available in your country.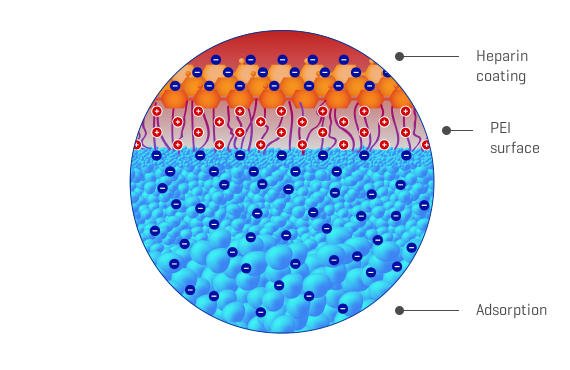 Unik membranteknologi ger trefaldigt verkningsläge
Oxiris-membranet är utformat med ett trefaldigt verkningsläge, där basen i form av AN 69-membranet adsorberar cytokiner och uremiska toxiner och ger kontinuerligt stöd till njurarna. Cytokinadsorption sker genom hela membrantjockleken.
En PEI-ytbehandling adsorberar endotoxiner, medan en heparinbeläggning reducerar membrantrombogeniciteten19 för att slutföra 3-i-1-designen av membranet.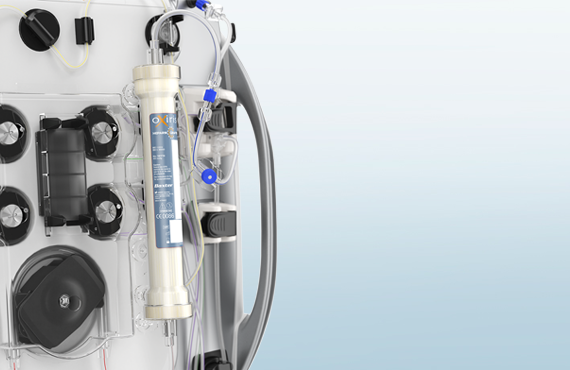 CRRT och sepsisbehandling med samma filter
Att använda Oxiris på PrisMax-systemet eller Prismaflex möjliggör avlägsnande av både cytokiner och endotoxiner med samma filter, samtidigt som det stödjer njurfunktionen och hanterar vätskebalansen. Oxiris kan användas i samma set-up som traditionell CRRT och kräver ingen ytterligare utrustning för avlägsnande av inflammatoriska mediatorer. Oxiris innehåller även heparin vilket bidrar till en kliniskt acceptabel filterlivslängd med minimerade behandlingsavbrott och stöd för en adekvat dialysdos4, 21,22.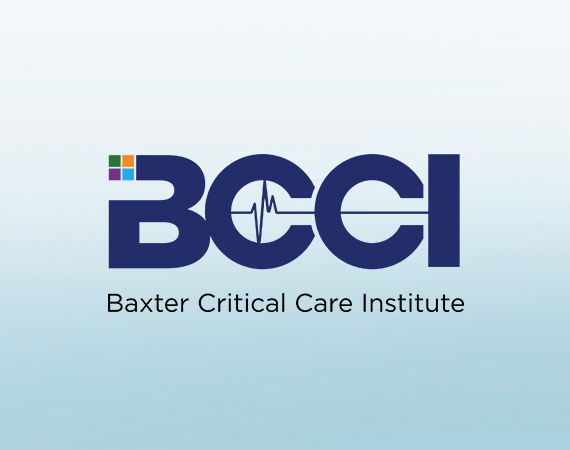 Lär dig mer på Baxter Critical Care Institute
Baxter Acute Education Portal erbjuder utbildningar för olika kunskapsnivåer, off- och online, dygnet runt.
Portalen levererar mer än 17 000 utbildningar per år.
Du hittar även COVID-19-specifik information och webinarier på Acute BCCI COVID-19 Resource: